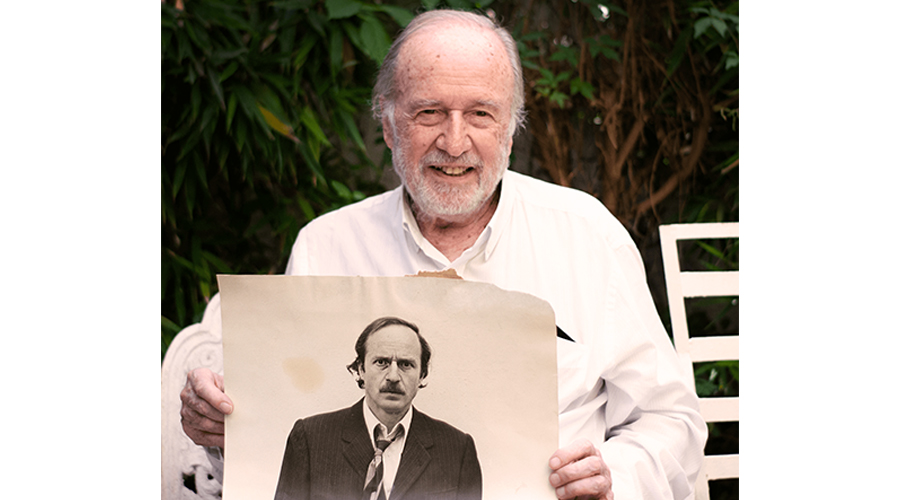 Santiago a Mil will once again recognize the work, talent and vocation of those who have dedicated their lives to the performing arts in Chile. Many different people and art forms have been the recipients of these tributes over the last nine versions of the festival, and this will continue in 2022 with Jaime Vadell, a theater director and theater, movie and television actor whose career spans more than 55 years.
Born in Valparaíso on October 6, 1935, Jaime Patricio Vadell Amión studied theater at the University of Chile, joining the Ictus Theater in 1965. After leaving this group, he formed La Feria with José Manuel Salcedo at the end of 1976. Together, they premiered the fondly remembered Hojas de Parra, salto mortal en un acto (1977), a play based on the writing of Nicanor Parra, blending circus, poetry and metaphors that referenced what was going on in the country in the midst of the dictatorship. Unfortunately, the group received threats and the circus tent they performed in was burned down. Other plays by the same group include Sexo, Mentiras y Tostadas, Largo viaje del día hacia la noche, Escenas de la vida conyugal, La república de Jauja, Una pena y un cariño, El Tijeral, Kindergarten and Amores Unplugged.
Vadell was also part of the productions La Nona by Teatro el Ángel, Oscuro vuelo compartido, by Jorge Díaz, Las preciosas ridículas by the Catholic University Theater, Proceso de un buen gallo, based on the book The Trial by Franz Kafka, Zoológico de Mármol, El Protagonista and Yo, tú y…ellos by Teatro Aparte. In the last five years, he has starred in Viejos de mierda with Coco Legrand and Tomás Vidiella, a play that attracted a record audience of more than 500,000 people.
In film, he has acted in movies such as Tres tristes tigres (1968) by Raúl Ruiz, Julio comienza en Julio (1979) and Coronación (2000) by Silvio Caiozzi, Padre Nuestro (2005) by Rodrigo Sepúlveda, No (2012) and El Club (2015) by Pablo Larraín. On television, he has had recurring roles on the TVN and Canal 13 channels in series such as La Madrastra, Tic Tac, Aquelarre, Amores de mercado, Purasangre and Secretos en el jardín.
Jaime Vadell's work has won awards on several occasions: the Golden Mask Award (1967), the Altazor Award (2000 and 2012), the Alpacine Award (2001) at the International Film Festival in Cartagena de Indias, Colombia (2007), the APES Award (2007) and the Pedro Sienna Award (2007 and 2009).